Welcome to Insurance for AgriBusiness, LLC.
Insurance for Agribusiness specializes in the insurance needs of farmers in South Florida. Charles Stilwell, the agency's principal, is a CLU® with more than 15 years' experience helping farmers in South Florida with their insurance needs.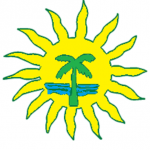 Insurance for Agribusiness offers crop insurance, workers comp, farm property and liability insurance, and insurance for farm equipment. Life and disability insurance are also offered through the largest A-rated companies in the nation.
For additional information, please contact us at 305-274-3970 or by email at InsuranceForAgriBusiness@gmail.com . We will make an appointment to come see you.
If you are in Central or North Florida, we recommend Nelson's Insurance Services . You can call them at 407-886-7553.

"The carriers we represent are "A"-rated."
__________________________________________________________________
Florida Nursery, Growers & Landscape Association (FNGLA)
Miami-Dade Chapter
Palm Beach Chapter
Central Florida Action Chapter
Southern Nursery Association (SNA)

American Orchid Society (AOS)